Talking TV: A (Literal) Recipe for the Mid-Season Blues
Seeking respite from news too heartbreaking to bear, we tuned into the 2018 Winter Olympics last month to witness the incredulous melding of North and South Koreas' women's hockey teams, the astonishing performance by the U.S. curling contingent (move over Roomba) and Shaun White's epic gold medal makeover. To read:
http://www.suzeebehindthescenes.com/2018/02/talking-tv-literal-recipe-for-mid.html
A Behind The Scenes View: I Was On The Chew - Just How Many Pancakes Does it Take to Get to be Chew-Worthy?
My Thoughts... Exactly
by Beth Brier, Staff Writer and Foodie
Review and Recap of the CW's Jane The Virgin: This Girl is Resilient and Makes for Empowering, Engaging and Must-Binge TV
By Kelly Cronin
Jane The Virgin, the CW's award-winning drama about Jane Villanueva as she navigates becoming an adult while also becoming a mother, will be going into its fourth season this coming October. The series recently wrapped up the third season, which brought many changes to Jane's life as well as the death of her husband, Michael mid-season. Jane's resilience is quite admirable in her time of grief and it is clear she inherited her strength from the women who raised her: Alba, her grandmother and Xiomara, her mother. Throughout the course of the series, Jane and her motherly figures have disagreed and argued, but ultimately they are the ones who taught her how to be resilient in the face of adversity. Read: http://www.suzeebehindthescenes.com/2017/07/review-and-recap-of-jane-virgin-on-cw.html
Interview: Christina Milian of E's "Turned Up" Talks Growing up in Jersey at her Viva Dvia Wines Signing, and Gives Advice for Aspiring Singers
Christina Milian photo by Suzanne Ordas Curry
Christina Milian
is a well-known, Grammy-nominated singer-songwriter, actress and well, also, a Jersey Girl.
Few people know that she spent her youth hangin' out on the "Boulevard" in Jersey City, NJ. She was born in Jersey City on September 26, 1981.
Some of this might become more well-known now that she has her own reality show,
"Turned Up"
on
E!
It premiered January 18th, 2015 and airs on Sunday nights. It focuses on her large Cuban family.
For article and photos click here:


Greg Brady is Back: Will a Very Barry Branson Bring the Brady Fans Back? And will we say Bravo?
John Bravo all grown up. Photo from Facebook
Greg Brady
, Aka Barry Williams, @akagregbrady, has been doing the New York media blitz publicizing his new reality show on the Great American Country Network,
A Very Barry Branson
sets to premiere February 5th.
The series is "documenting" him trying to get his new Branson Missouri show off the ground, rather getting people to come to it. I must say that doing a reality show on the show is a stroke of genius.
But then again that is no surprise because Carol and Mike Brady taught him well, they were very hip parents with lots of
groovy
advice. It is no wonder he came up with this good idea. He was always doing his homework as a youth.
For full article click here:


INTERVIEW: The Young and The Restless Icon Laura Lee Bell on the Making of her MiPromise Videos on Teen Texting and Driving
"If I Save One Life It Will All Be Worth It" - Lauralee Bell Martin
By Suzee
My son just turned 17 and got his license on his birthday. Here in NJ, the anxious kids get their permits as soon after they turn 16 when their parents realize the inevitable has approached, they shortly thereafter learn how to drive, they log in the required hours with a certified instructor, and the piece de resistance is being able to schedule their lesson for first thing in the morning the day of their birthday. That day the kids don't care how early they have to wake up to get to the DMV. Then they proudly drive to school that day. So on this date of my son's 17
th
birthday, he took the car to school after his successful driving test in the wee hours of the morning.Read:
Glee Recap: Attention Gleeks the The Farewell Season is Here: "LOSER LIKE ME" Episode 1
by Di's Dish
As the one and only Julie Andrews sings in The Sound of Music, "let's start at the very beginning….." The premiere of Glee's farewell season has done just that. The show has gone back to its roots. Read:
http://www.suzeebehindthescenes.com/2015/01/glee-recap-farewell-season-loser-like.html?m=0
Glee Recap Farewell Season Final Episode Part 2 Recap: Dreams Come True
Glee Recap- "Transitioning", Season 6 Episode 7
This outstanding episode opens with Will reflecting on his newfound lifestyle as a result of being the well-paid coach of Vocal Andrenaline. Read:
Sue smiles
and nods her way through a "bury the hatchet" lunch with Will, only to unleash her rage monster once again after Will leaves his fork behind at the table. So begins this two part episode of Glee – it's an opening scene in keeping with the humor of the characters and their long standing on again, mostly off again, relationship. Unfortunately, the next scene sets up the cringe worthy "Hurt Locker" theme, which is Sue's storage unit devoted to her hatred and vendettas with a hidden room dedicated to Kurt and Blaine's relationship, which Sue desperately wants to restore. Why couldn't the talented folks who create Glee go about this storyline in a more clever and funny way, as opposed to creepy?
Did we just see a shark being jumped?
For full recap click here:
Goodbye Finn, Goodbye Cory
GLEE puts together a superb tribute in "The Quarterback." By Di's Dish
I have been a fan of Glee from day one and have seen every episode. Finn Hudson was one of my favorite television characters of all time. He was lovable, talented, earnest, and was always trying to do the right thing. The creators of Glee tackled a difficult subject with the untimely death of Cory Monteith, and they delivered a tasteful and moving episode. They also delivered an essay on grieving.
The show opens beautifully with "Seasons of Love." The setting is spare and appropriate. The song is performed by cast members past and present, grouped into sort of a pecking order. This is a good choice. As a fan of the show, I did not think the newer characters should have a central role in the tribute. Their relationship with Finn was fleeting.
Click Here for full article:
View: Mode

rn Family -

Watch it With Your Teen
This outstanding, Emmy award winning show on ABC has something for everyone.
Each character is extremely well developed and unique.
Each well-written episode contains humor (of course!) and small (not preachy!) poignant moments, all wrapped within a framework of everyday life circumstances.
Modern Family gives my 14 year old daughter and me the perfect reason to watch television together – we both love the show!
And that's a great way to bond.
The three family units, headed by Jay and Gloria, Mitchell and
Cam
, and Claire and Phil, are lovable, fun, frenetic and realistic. I don't have a favorite unit, as they are all equally entertaining with their own set of dynamics. However, my daughter and I agree that our favorite characters are Gloria,
Cam
and Phil. In our opinion, they are the funniest and most eccentric, all in an endearing way.
One of the episodes during the past season contained a story line about career day. Phil was giving a presentation at his son's school about being a real estate agent. His snarky competitor tries to disrupt the presentation, one-up him and make him look incompetent. Claire is asked to fill in extra time with talking about her career as a stay at home mother. Her insecurities come to the surface when a rude girl in the classroom grills her. Jay feels badly about not participating in career day because his closet organizer company just doesn't seem exciting or interesting enough. He then laments the road not traveled – writing a novel – something he always wanted to do but "life got in the way." This one story line ran the gamut of scenarios and feelings; I would guess that most adult viewers could relate to at least one, if not more (two of them were a slam dunk for me). And my daughter is watching and laughing from a kid's point of view. Win, win.
Another episode involved the family going to
Florida
because Phil's mom died. A heavy subject, to say the least. As I watched, I thought "how are they going to do this, tastefully, with humor?" Most of the humor was packed into the goings-on at the retirement community, which were captured and parodied brilliantly, and reminded me of "Del Boca Vista" from Seinfeld fame. This stuff was side splitting, laugh out loud funny if you've ever spent time with elderly parents (as I have) or grandparents (as my daughter has) at one of these communities. We are both enjoying this storyline and laughing. Win, win.
When I watch Modern Family with my daughter, I wonder if she will think about this show in her adult years in the same way that I reflect on All in the Family. Groundbreaking, funny, relatable, with characters so memorable that I can imagine Edith Bunker and Gloria Pritchett sharing girl talk over a cup of coffee.

-

Di's Dish is written by Diane, a suburban mom of two. Read more Dish from Di in future posts. Image owned by ABC.
View -
Pretty Little Liars
- Good for Teens?
That one word easily sums up the recent season four premiere.
My 14 year old daughter and I regularly watch this popular teen drama. She watches for the suspense, story lines and cute boys, and I watch for the suspense, story lines and teachable moments, of which there are many.
The show starts off with a cliffhanger from the end of season three. Pretty Little Liars, overall, does a great job of hooking the viewer in. It's full of suspense, mystery and drama with a capital D in just about every scene. The main plot (is Alison really dead and who is A?) is supported by many subplots, and twists and turns abound. Just when a few questions are answered, plenty more pop up to keep the audience engaged and tuning in next week.
The four main characters, Hannah, Emily, Aria and Spencer, are perpetually well dressed, pretty (of course) and yes, they are liars whenever they have to protect themselves and further their quest for answers. They aren't exactly "little," however; they are supposed to be high school seniors, but carry themselves as if they earned their college diplomas a few years back. These girls, as a group, are confident bad asses. Case in point: toward the end of the season opener, they show up, dressed to kill, at the funeral for a Javert-like police officer who had harassed them relentlessly. They search his casket for a clue, and then proceed to sit in the front row of mourners!
Most of the supporting characters, both kids and adults, are scheming, evil or mean at times. And we are never quite sure if the characters that seem to be "good guys" truly fit that description. "Is there anyone on the show that you know for sure is all good?" I ask my daughter. She mentions a few characters (boyfriend Toby, boyfriend Ezra) but even they have actions that require an asterisk.
As a parent, I especially like the teachable moments. The show provides many over the top actions that don't warrant a discussion – "don't ever push a boy down a bell tower, honey" just doesn't seem like something that needs to be brought up! There are, however, more subtle behaviors that prompt discussion. Hannah befriends a girl in order to get information from her. Alison (the girl who disappears in the very first episode) is depicted as a mean girl with cutting remarks in flashback scenes. Alison's mother is adept at giving passive-aggressive compliments. And the list goes on.
The ever changing plot which keeps the viewer guessing and the cast of colorful characters all add up to a gripping show, one that makes for appointment tv for teens in an age of on demand everything.
Image owned by Pretty Little Liars.
NBC Crisis Recap - Episode 3
NBC's Crisis continues with the promo we've all seen.. the lady with the bombs on. One of the parents dies in this episode... but is it Marie Wirth? (Martha Byrne)
By Diane Hunstein
E
pisode 4 begins with the news that Clark Froy did not survive the two gunshot wounds from the previous episode. Gibson calls Congressman Langston Wirth and his wife, Marie (superbly played by the talented Martha Byrne). They are home, looking frightened and stunned at the IED vest spread out in front of them. Gibson tells them that their love for their daughter is stronger than their fear of what is to come. FBI Director Olsen is addressing all of the Ballard parents. He explains that the
kidnappers are
using their kids as leverage and will
CLICK HERE FOR FULL ARTICLE:






NBC Crisis Recap - Episode 2

This episode was filled with action, and we are learning more about Dermot Mulroney's motives.

By Diane Hunstein
The third episode of Crisis starts off in FBI headquarters. Dunn, Finley and Director Olsen determine that they need to question the most powerful parents of the students who were kidnapped. Dunn and Finley go on their way to meet with the President and First Lady, while Gibson places a call to Chief of Staff Frank Beckwith. He instructs Beckwith to call General Osborne and arrange a meeting,
NBC Crisis Recap- Episode 1
T
he show opens with Meg Fitch and her attorney at a table filled with piles of cash. Meg is complying with the demands of the hostage takers, with the hope that they return her daughter Amber. Meg's attorney advises her to disclose the deal to the FBI, but she does not agree. Finley and Anton are debriefed by the FBI, and Agent Dunn seems skeptical of Finley's account of the abduction. Gibson calls the Pakistani Ambassador, asking "what will you do
NBC's Crisis - Premiere Episode Recap
by Diane Hunstein
Hurst orders the other Secret Service vehicle ahead of the caravan to secure a restaurant stop. Shortly after, there is a police car blocking the deserted road, which brings the bus and Secret Service SUV to a halt. Hurst and Finley get out of their vehicle and speak to the police. It quickly becomes clear that something is amiss, and Hurst proceeds to shoot and wound Finley. Hurst is obviously part of a sinister plot, and the men who had set up the roadblock board the bus and usher the visibly shaken students, the teacher and Mr. Gibson into a truck. The youngest student, Anton Roth, falls down and a wounded but capable Finley gets up off the ground, snatches Anton and runs into the woods for safety. One of the hostage takers goes after them, and everyone else leaves in the truck. There is no cell phone service in the area.
Martha Byrne utters "Help Me" in the promo.
We are introduced to FBI Director Olsen and FBI Agent Dunn, who are spearheading the investigation. It is stated that the parents of the kidnapped students don't respect authority, because they think they are the authority.
The show's scenes alternate between the unfolding investigation and the unfolding events surrounding the hostages. The distraught parents gather with Agent Dunn. One of the parents, Meg Fitch, is the estranged sister of Agent Dunn and the CEO of a global IT company. It is discovered that Mr. Gibson is a former CIA analyst with a reputation for not having been able to handle the physical aspects of the job. Anton's dad, who works for a satellite television company, is not responding to the FBI.
Finley and Anton find an abandoned house and have enough time to set up a plan before the hostage taker who has been hunting them down comes through the door. They are able to outsmart him, and while Anton escapes to the roof, Finley fatally shoots the man, who is the brother of one of the other hostage takers, Koz. Finley and Anton make it to safety, but not before Anton's dad activates a security override for the satellite system. The hostage takers compel Mr. Roth to do this, and he complies with the hope of getting his son home. The override causes a surveillance drone to crash just minutes before it was about to locate the hostages.
The hostages have been taken to a mansion, and Mr. Gibson quickly hatches a plan to attack the guard when he comes through on his rounds. The guard overpowers Mr. Gibson, cuts off one of his fingers, and takes him to the control room, where it becomes immediately apparent that Gibson is the boss of the entire diabolical scheme. This is one of many twists in the show.
Gibson has a flashback which reveals a little bit of his motive. He was forced by his best friend Koz to take the fall for the failed Operation Lenox during his stint at the CIA. In another twist, it is revealed that one of the students, Amber Fitch, is really Agent Dunn's daughter. Her sister Meg had raised her from birth. The show wraps up with Meg getting a call from Gibson, instructing her to do certain things in order to get Amber back. How far will she and the other parents go to rescue their children?
Breathe out, and stay tuned.

Goodbye to Two Sitcom TV Legends, The Partridge Family's Reuben Kincaid and Gilligan Island's "The Professor"
January 2014 By Suzanne Ordas Curry
Growing up in the 70's, I tell my kids, there really wasn't a whole lot on TV to watch. I don't think they can even fathom the fact that we had about 7 channels to watch. And we had to change those channels by hand. On the East Coast in the NY area, this was CBS, NBC, ABC, a local channel on 5, 9 and 11 and fuzzy PBS on 13 and maybe something else fuzzy if one played with the channel dial a bit. UHF, VHF? It was just fun trying to find something else.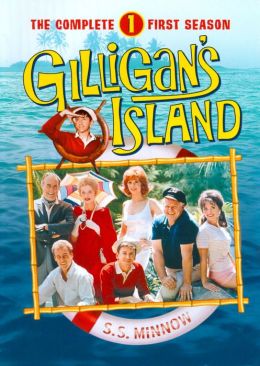 Gilligan's Islan
d

was a staple. Every girl my age wanted to be like Ginger or Maryann. And we pined for The Professor. Not so much because he was so handsome- but he was- but maybe because the only other males on that show were Gilligan, the Skipper and Mr. Howell.
The Professor died yesterday at age 89. Think of the song. So now's it just ".......and Maryann". There were two versions of the theme song and he didn't even make the cut in one of them.
He was just too darn smart. He would invent things and make contraptions out of things that clearly could not be found on the island, but he would give some kind of explanation so we all thought it was possible. Just he couldn't figure out how to build a boat. Better not to think while watching that show.
Click here to read the rest of the article: