Review and Recap of the CW's Jane The Virgin: This Girl is Resilient and Makes for Empowering, Engaging and Must-Binge TV
By Kelly Cronin
Jane The Virgin, the CW's award-winning drama about Jane Villanueva as she navigates becoming an adult while also becoming a mother, will be going into its fourth season this coming October. The series recently wrapped up the third season, which brought many changes to Jane's life as well as the death of her husband, Michael mid-season. Jane's resilience is quite admirable in her time of grief and it is clear she inherited her strength from the women who raised her: Alba, her grandmother and Xiomara, her mother. Throughout the course of the series, Jane and her motherly figures have disagreed and argued, but ultimately they are the ones who taught her how to be resilient in the face of adversity. Read: http://www.suzeebehindthescenes.com/2017/07/review-and-recap-of-jane-virgin-on-cw.html
Interview: Christina Milian of E's "Turned Up" Talks Growing up in Jersey at her Viva Dvia Wines Signing, and Gives Advice for Aspiring Singers
Christina Milian photo by Suzanne Ordas Curry
Christina Milian
is a well-known, Grammy-nominated singer-songwriter, actress and well, also, a Jersey Girl.
Few people know that she spent her youth hangin' out on the "Boulevard" in Jersey City, NJ. She was born in Jersey City on September 26, 1981.
Some of this might become more well-known now that she has her own reality show,
"Turned Up"
on
E!
It premiered January 18th, 2015 and airs on Sunday nights. It focuses on her large Cuban family.
After a fantastic start in the music industry, with several hit songs such as
Dip it Low
and
AM to PM
, Christina hopes the show will reinvigorate her singing career. Christina is also an actress, having appeared in the films
American Pie
and
Love Don't Cost a Thing
, having had roles on several network TV shows and as voiceovers,
but most popularly starring on the megahits
The Voice
and
Dancing With The Stars
.
For article and photos click here:
Greg Brady is Back: Will a Very Barry Branson Bring the Brady Fans Back? And will we say Bravo?
John Bravo all grown up. Photo from Facebook
Greg Brady
, Aka Barry Williams, @akagregbrady, has been doing the New York media blitz publicizing his new reality show on the Great American Country Network,
A Very Barry Branson
sets to premiere February 5th.
The series is "documenting" him trying to get his new Branson Missouri show off the ground, rather getting people to come to it. I must say that doing a reality show on the show is a stroke of genius.
But then again that is no surprise because Carol and Mike Brady taught him well, they were very hip parents with lots of
groovy
advice. It is no wonder he came up with this good idea. He was always doing his homework as a youth.
For full article click here:


INTERVIEW: The Young and The Restless Icon Laura Lee Bell on the Making of her MiPromise Videos on Teen Texting and Driving
"If I Save One Life It Will All Be Worth It" - Lauralee Bell Martin
By Suzee
My son just turned 17 and got his license on his birthday. Here in NJ, the anxious kids get their permits as soon after they turn 16 when their parents realize the inevitable has approached, they shortly thereafter learn how to drive, they log in the required hours with a certified instructor, and the piece de resistance is being able to schedule their lesson for first thing in the morning the day of their birthday. That day the kids don't care how early they have to wake up to get to the DMV. Then they proudly drive to school that day. So on this date of my son's 17
th
birthday, he took the car to school after his successful driving test in the wee hours of the morning.
Riley's first day with her new car
School lets out at and he should have been home by the latest. Time passed and I kept looking at the time. It was . I called him on his cell and he did not answer. That made my nervous but then again I always tell my kids (my older son already drives) not to pick up a phone while they driving, even on Bluetooth. I tell them to pull over safely and answer if they think it's important.
A few minutes later after convincing myself he was alright, he walked through the door. I ran to the door and gave him a big hug, then delivered the warning. "First thing you do is tell me where you are going and when you will be home!" He answered, "Tommy (his BFF) wanted to go cruising so we cruised around for a few minutes." I replied, "That is fine but next time you have to tell me".
NBC Crisis Recap - Episode 3
NBC's Crisis continues with the promo we've all seen.. the lady with the bombs on. One of the parents dies in this episode... but is it Marie Wirth? (Martha Byrne)
By Diane Hunstein
E
pisode 4 begins with the news that Clark Froy did not survive the two gunshot wounds from the previous episode. Gibson calls Congressman Langston Wirth and his wife, Marie (superbly played by the talented Martha Byrne). They are home, looking frightened and stunned at the IED vest spread out in front of them. Gibson tells them that their love for their daughter is stronger than their fear of what is to come. FBI Director Olsen is addressing all of the Ballard parents. He explains that the
kidnappers are
using their kids as leverage and will
CLICK HERE FOR FULL ARTICLE:
http://www.suzeebehindthescenes.com/2014/04/nbc-crisis-recap-episode-3-airdate-4-6.html
NBC Crisis Recap - Episode 2
This episode was filled with action, and we are learning more about Dermot Mulroney's motives.

By Diane Hunstein

The third episode of Crisis starts off in FBI headquarters. Dunn, Finley and Director Olsen determine that they need to question the most powerful parents of the students who were kidnapped. Dunn and Finley go on their way to meet with the President and First Lady, while Gibson places a call to Chief of Staff Frank Beckwith. He instructs Beckwith to call General Osborne and arrange a meeting,
Click here to read article:
http://www.suzeebehindthescenes.com/2014/04/nbc-crisis-recap-episode-3-aired-3-30-14.html
NBC Crisis Recap - Episode 1
The show opens with Meg Fitch and her attorney at a table filled with piles of cash. Meg is complying with the demands of the hostage takers, with the hope that they return her daughter Amber. Meg's attorney advises her to disclose the deal to the FBI, but she does not agree. Finley and Anton are debriefed by the FBI, and Agent Dunn seems skeptical of Finley's account of the abduction. Gibson calls the Pakistani Ambassador, asking "what will you do
NBC's Crisis - Premiere Episode Recap
by Diane Hunstein
The show opens with a man in a field, activating a security override on a computer while an FBI agent comes running toward him.
The next scene jumps to earlier in the day, with parents dropping their teenagers off at Ballard High School in Washington D.C. The students are boarding a bus for a weekend field trip in New York for volunteer work. By the strong security presence, we get the sense that these are privileged kids with powerful parents. One exception is Beth Ann, who is not at all happy when her dad shows up as the sole parent chaperone. It is immediately clear that Beth Ann is not on good terms with her father, Francis Gibson. The President's son boards the bus, and the bus is escorted by Secret Service agents riding in two separate vehicles . The vehicle which transported the POTUS son to the school has two agents inside – one veteran (Hurst) and one rookie (Marcus Finley). Agent Finley is grateful to have been chosen at the last minute for the assignment, his first, since the agent usually on duty called in sick.
Promo:
https://www.youtube.com/watch?v=4-AGf5RLR0M&feature=youtu.be
Hurst orders the other Secret Service vehicle ahead of the caravan to secure a restaurant stop. Shortly after, there is a police car blocking the deserted road, which brings the bus and Secret Service SUV to a halt. Hurst and Finley get out of their vehicle and speak to the police. It quickly becomes clear that something is amiss, and Hurst proceeds to shoot and wound Finley. Hurst is obviously part of a sinister plot, and the men who had set up the roadblock board the bus and usher the visibly shaken students, the teacher and Mr. Gibson into a truck. The youngest student, Anton Roth, falls down and a wounded but capable Finley gets up off the ground, snatches Anton and runs into the woods for safety. One of the hostage takers goes after them, and everyone else leaves in the truck. There is no cell phone service in the area.
Martha Byrne utters "Help Me" in the promo.
We are introduced to FBI Director Olsen and FBI Agent Dunn, who are spearheading the investigation. It is stated that the parents of the kidnapped students don't respect authority, because they think they are the authority.
The show's scenes alternate between the unfolding investigation and the unfolding events surrounding the hostages. The distraught parents gather with Agent Dunn. One of the parents, Meg Fitch, is the estranged sister of Agent Dunn and the CEO of a global IT company. It is discovered that Mr. Gibson is a former CIA analyst with a reputation for not having been able to handle the physical aspects of the job. Anton's dad, who works for a satellite television company, is not responding to the FBI.
Finley and Anton find an abandoned house and have enough time to set up a plan before the hostage taker who has been hunting them down comes through the door. They are able to outsmart him, and while Anton escapes to the roof, Finley fatally shoots the man, who is the brother of one of the other hostage takers, Koz. Finley and Anton make it to safety, but not before Anton's dad activates a security override for the satellite system. The hostage takers compel Mr. Roth to do this, and he complies with the hope of getting his son home. The override causes a surveillance drone to crash just minutes before it was about to locate the hostages.
The hostages have been taken to a mansion, and Mr. Gibson quickly hatches a plan to attack the guard when he comes through on his rounds. The guard overpowers Mr. Gibson, cuts off one of his fingers, and takes him to the control room, where it becomes immediately apparent that Gibson is the boss of the entire diabolical scheme. This is one of many twists in the show.
Gibson has a flashback which reveals a little bit of his motive. He was forced by his best friend Koz to take the fall for the failed Operation Lenox during his stint at the CIA. In another twist, it is revealed that one of the students, Amber Fitch, is really Agent Dunn's daughter. Her sister Meg had raised her from birth. The show wraps up with Meg getting a call from Gibson, instructing her to do certain things in order to get Amber back. How far will she and the other parents go to rescue their children?
Breathe out, and stay tuned.
BOOK REVIEW: Does Days of our Lives' Better Living Make Living Better?
James Scott and Kristian Alfonso


T

elevision pundits may say soaps are not as popular as they once were, but you couldn't tell that by the 250+ people lined up at Books and Greetings in Northvale, NJ to see several cast members sign their new book, entitled "Better Living".
Being a soap fan for 35 years who has attended many soap events, the buzz on the line was still the same as it was three decades ago: fans asking each other about storylines, trying to figure out where the stories were going and adding in their ideas for future stories (basically, it's who belongs with whom!). Even with spoilers, the prevalence of websites devoted to soaps and message rooms, the fans were still out and vocal. It was so pleasant to hear people actually talk in this electronic communication-obsessed world.
Gering, Hall, Menk, Bjorlin & Campbell

It was also nice to se the mix of people there; mostly woman, but of all ages. There were more young girls, around 15-25 years old than I thought I would see. I did realize, however, that most of them watched it because it was something they did with their moms. What a nice concept.
I thought I would be one of the oldest fans there, having watched the show since high school when it came on after The Doctors, but there was someone in her sixties there that claimed she watched it since it started. I will gladly bestow upon her that title.
Galen Gering, Deidre Hall
As a surprise Deidre Hall's twin sister Andrea was there. She told me that she "came up from
Virginia
to spend some time with Deidre." She was very approachable and we reminisced about her storylines on the show.
So, how is the book? For one thing, the book is a great idea. It is a fan book, filled with tons of photos of the actors and actresses in personal places and spaces, and yet it also gives some great advice. The photos are excellent, they are clearly retouched and staged because they are all perfect, but that is to be expected. There is not a hair out of place nor a blemish on anyone's face. The color of the photos is excellent. For instance, there is a photo of Deirdre Hall eating popcorn, or rather throwing it up in the air in what is supposed to be her living room (it may be, I don't know) wearing PJ's that match the room. Do we think that this is really what she eats all the time while watching a movie - dry, air-popped popcorn with brewers yeast added in? Well maybe she does and maybe she doesn't but I suppose it is better to give advice to eat that over movie-style popcorn loaded with fat and oils and taste.
Not Marlena! Suzee and Andrea Hall. Nice to see her again!
I was intrigued, or shall I say, glued, to all of the photos of

Galen Garing

(a great transplant from Passions) and

James Scott

, who by the way had his glasses on for the signing and who did not seem to have as British of an accent as he does on TV, but who cares. The photos in the book of them were fabulous. I think the book producers (Greg Meng and Eddie Campbell) gave considerable thought as to what kinds of photos the fans would like to see them in, and what still stayed in line with the characters, and they succeeded. As I said I was glued to the photos of Galen and then when I did a more thorough "reading" of the book I realized he got the award for the most shirtless photos.
James Marsden was shirtless while he was painting. I paint and I always wear a shirt or smock, what else do you wipe the paint from your hands on? Hmmm.. James??
Photos not to be missed include Garing in a suit (page 172), something we don't see to often on screen, and Scott all duded up in line with his character (page 190) as we would expect a proper English bloke to be.
The photos of the ladies were all age –appropriate and perfectly planned. Whether or not these actors and actresses really do all that they say in the book is a question, however, the book succeeded in adding to the perception of the perfectness of these perfectly-poised soap people and I suppose that is what the book is meant to do.
The fact that the book gave some good, healthy advice and some recipes, especially these, could actually give it a longer shelf life, making it referred to more than just shelved.
If you are a fan of DOOL, I would say to buy this book (#BetterLiving). If you are a fan of any soap you may also like it because it includes cast members from the past and also those who have been on other shows, plus many of the DOOL cast have also hopped around.
This is a fun, happy read with lots of pretty pictures. Keep it on your coffee table to read during commercials. It will put a smile on your face.
Goodbye to Two Sitcom TV Legends, The Partridge Family's Reuben Kincaid and Gilligan Island's "The Professor"
January 2014 By Suzanne Ordas Curry
Growing up in the 70's, I tell my kids, there really wasn't a whole lot on TV to watch. I don't think they can even fathom the fact that we had about 7 channels to watch. And we had to change those channels by hand. On the East Coast in the NY area, this was CBS, NBC, ABC, a local channel on 5, 9 and 11 and fuzzy PBS on 13 and maybe something else fuzzy if one played with the channel dial a bit. UHF, VHF? It was just fun trying to find something else.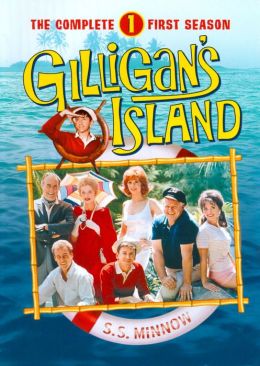 Gilligan's Islan
d

was a staple. Every girl my age wanted to be like Ginger or Maryann. And we pined for The Professor. Not so much because he was so handsome- but he was- but maybe because the only other males on that show were Gilligan, the Skipper and Mr. Howell.
The Professor died yesterday at age 89. Think of the song. So now's it just ".......and Maryann". There were two versions of the theme song and he didn't even make the cut in one of them.
He was just too darn smart. He would invent things and make contraptions out of things that clearly could not be found on the island, but he would give some kind of explanation so we all thought it was possible. Just he couldn't figure out how to build a boat. Better not to think while watching that show.
Click here to read the rest of the article: